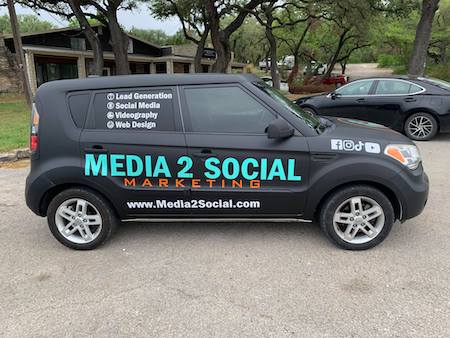 Car Wraps, Truck Wraps, Golf Cart Wraps, ATV Wraps, Trailer Wraps, any Vehicle Wrap, we got you!
One of our most popular services is Wraps. We wrap anything you got! Check out our videos and photos. We love sharing the creative ways our customers have us wrap their vehicles. We have so much fun working on these!
Whether you have your design or if you need help creating one, we are here for you. Every. Step. Of. The. Way. Our graphic designers are professional and full of ideas to help you bring your vision to reality.
Have you heard? Every customer is our most important customer!
Check out our Google reviews? Go ahead, see what all of the fuss is about. We built our business on taking excellent care of each and every customer and that stands true today. We look forward to the opportunity to win your business. Contact us today.
VM Street Graphix specializes in wraps. Check out some our recent work, below!
Call us or email us!
CAR WRAPS & MORE
Check out these wraps! We have the most creative customers.
PHOTO GALLERY
Follow us on Facebook!
We also have Custom T Shirts & Embroidery.