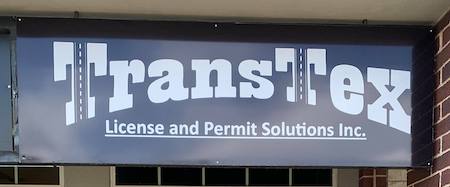 At VM Street Graphix, we makes sign of every style. They are one of our hottest selling items! Banner, acrylic, yard, outdoor, business, indoor, graduation, celebration, real estate, metal, car magnets, and so much more! We make them all.
Advertise like a professional!
The professionals at VM Street Graphix look forward to helping you. Have you checked out our Google reviews? We work hard to earn your business. Come in and see what all the buzz is about!
Not sure what you need? We can help you. Tell us where it will be located. We can give you options that are best suited for your location. We have a large selection of options to serve your needs.
Contact us and we can help you design your sign. Or if you already have a design, we can create that. Whatever you need, we are here to help you. We take your advertising success personally! Let us help you get your message out to the masses. We look forward to helping you with your advertising materials.
Call us or email us!
SIGNS
Check out some of our more recent signage. Contact us today!
Find us on Facebook & Instagram.
We also offer Car Wraps & Custom T Shirts.
After months of seeking the right company to meet my standards I finally found Mike and Veronica from VM Street Graphix. I served 23yrs in the military and I am uber aggressive on getting exactly what I want with the highest standards and quality, VM was the only company who were on par with what I wanted and expected. Initially I was going in one direction with graphic design to quickly pivot in another direction, Veronica was extremely patient and determined to design a product that was going to make me extremely happy. Her custom design exceeded my expectation and I am truly happy! Mike set a date and time to measure my boat, as a veteran himself he was onsite ten minutes prior to set time. Mikes energy to set the bar high with quality and customer service is truly unmatched. On the day of the install Mike and team were once again on time and well prepared to execute a not so easy wrap but the will and sheer determination to ensure I was satisfied speaks volumes of who Mike is. He provided his team with clear guidance and expectation to meet his standard as he clearly understood mine. They all worked efficiently and very tidy with any waste and tools strategically placed to work and very well organized with everything needed to accomplish the install. VM Street Graphix has truly gained my trust and business as I have several other projects and they will be the ones I call on to wrap them. The customer experience is with this team is absolutely phenomenal! -Thanks Mike and Veronica, superb job!
Got my boat wrapped with these guys. Awesome work! Highly recommend
Always great service! Quality is top notch every time. They do pretty much everything wraps, decals, banners
Great quality on all there prints as VM Street Graphix uses the best materials which make this my preferred print and graphics go to shop in San Antonio. Love it!
Mike rocked this wrap for our company. If yall need any work, give them a call.
Mike and Veronica did a great job very professional did everything to make sure I was a happy customer
these guys knocked my box truck out of the park park i love my new wrap
Awesome work! Honest, reliable you pay for what you get and that is amazing work! Wouldn't use anyone else! @kbbcustom
The whole team at VM took a lot of time to make our golf cart wrap perfect even though I was really picky and had them tweak the colors a bunch they were patient and really wanted it to be perfect for my wife and I!!! The picked up and delivered as well. Really went above and beyond!